Spirit of Peace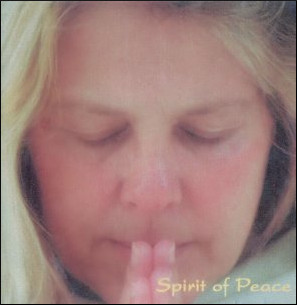 MP3 Order Code M04M


Index of the CD

1. Spirit of Peace
2. He He Govinda
3. Radhe Radhe Radhe Bolo
4. Sacha Baba Maha
5. Khalbee Khalbee Khalbee
6. Patinim Manu Ramande
7. Om namo Maharajji
8. This life belongs to you
(Total playing time 52:29)



ShantiMayi chants with Sacha Sangha.
This is an extremely powerful, deep and touching recording.
Spirit of peace is recorded live at The Priory of Serrabone,
an old church in the French Pyrenees.
The Bhajans and mantras are from India and Arabia.
Some are in English.



Listen to an audio sample of this CD:
Spirit of Peace 01 Spirit of Peace
Spirit of Peace 02 He He Govinda
Spirit of Peace 07 Om Namo Maharajji.